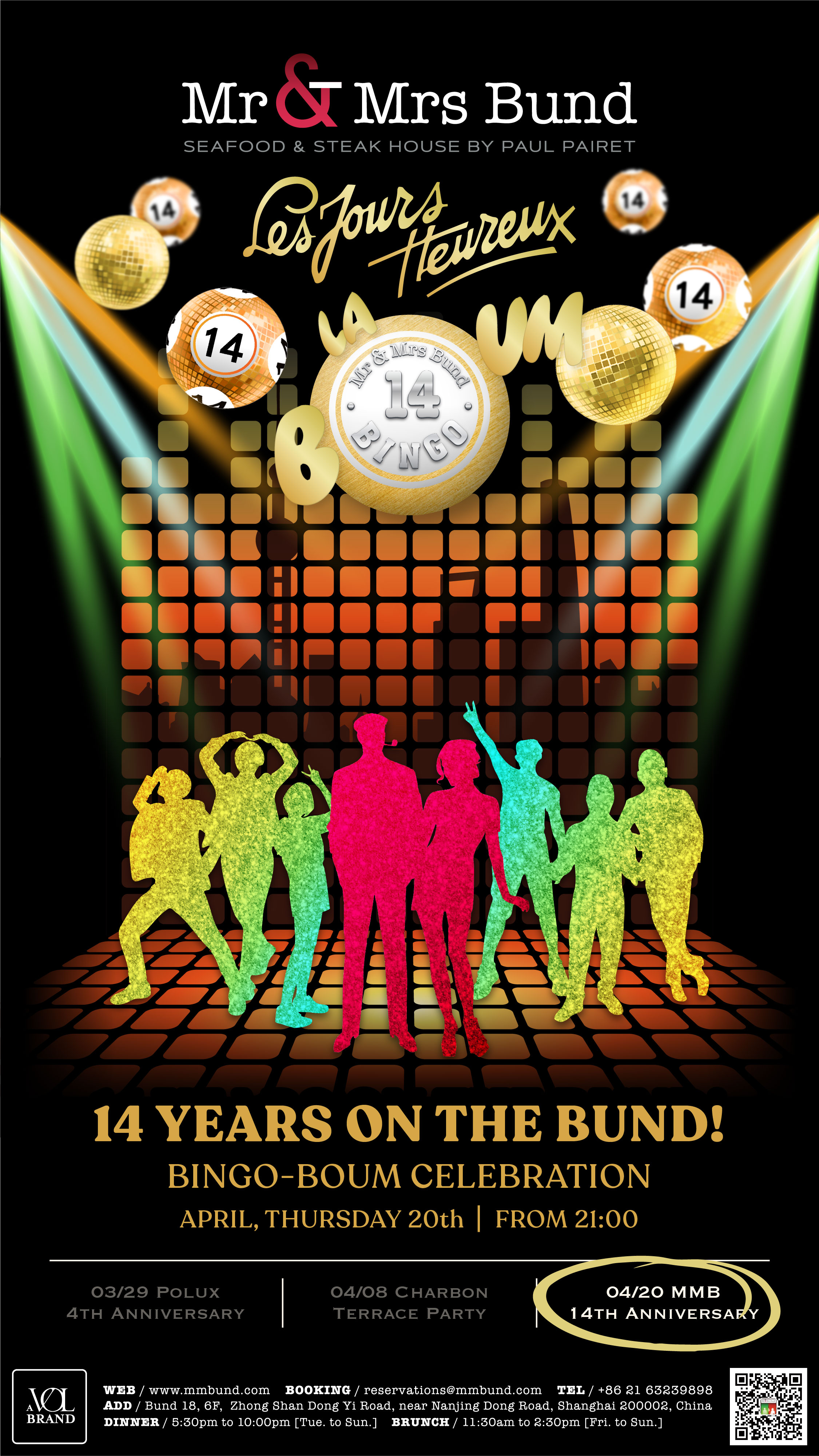 Bingo Night Fever
14th Anniversary Bingo Boum
Thursday April 20th, from 21:00
Our iconic, playful and exciting night is finally back!
Celebrating our 14 fabulous years of savoring, loving and sharing.
Come for a game – stay for a dance!
Late Night menu from 380 RMB per person
1 bingo board offered per 2 menus
All guests at dinner and bingo are invited to the party.  
PREMIUM WINES & CHAMPAGNE GLASSES – celebration essential,  NESPRESSO coffee machine – home cafe in style, PLAYSTATION 5 – exhilarating entertainment, IPHONE 14 – chic intelligence, NIU SCOOTER – fabulous on the road, dining experiences at POLUX, CHARBON, FAIRMONT PEACE HOTEL, THE LANGHAM and PARK HYATT, plus the one-of-a-kind ULTRAVIOLET!
Many thanks to:
KALUGA QUEEN Caviar, MAGNUM Wines, SHANGHAI LOVE Premium beer, NESPRESSO, ATELIER FUSARI tailor-made suit, and more!
La Boum
La Boum is a themed party at Mr & Mrs Bund since its debut on French National Day in 2009.  Also known as the title of the French movie in 1980 starring Sophie Marceau, it represents a fun house party playing 70/80's pop music, filled with French humor and passionate spirit.
Through out the years, La Boum has become Mr & Mrs Bund's most iconic celebration, for the anniversary, French National Day and New Year's Eve.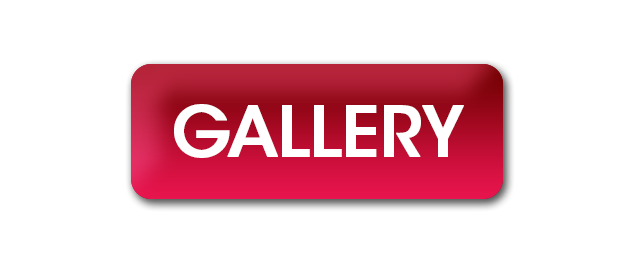 French and global classics revived by Chef Paul Pairet, relaxed but chic atmosphere, extensive wine program, historic location and glamorous view of the Bund, Mr & Mrs Bund is more than an institution – with tons of style and personality.
For corporate events, or group dining over 30 guests, please contact events@mmbund.com