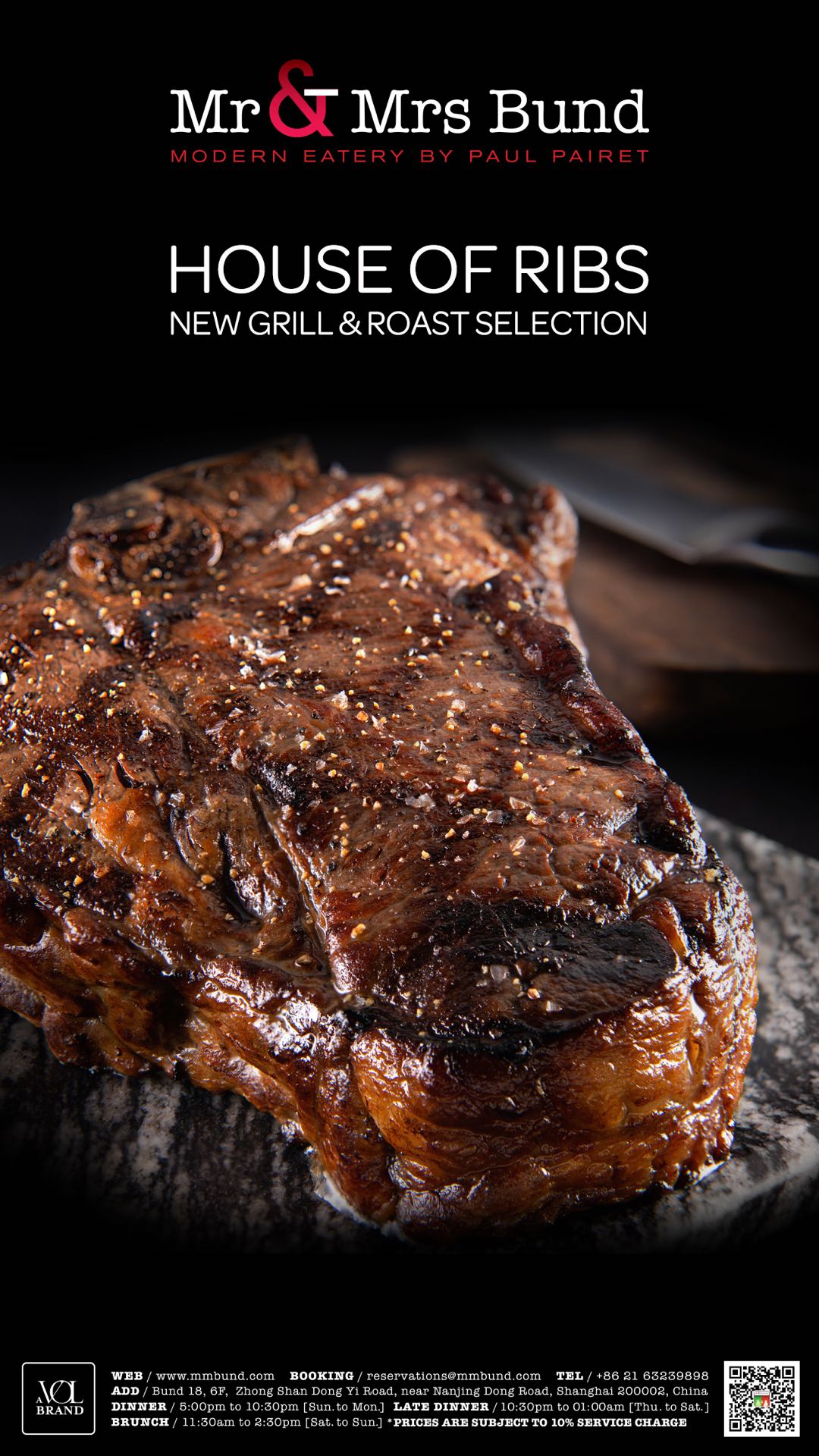 EVERYDAY5:00 PM - 10:30 PM
Simple and essential, a fine addition of Grill & Roast is inserted in the newly designed a la carte.
Various cuts from Australia and US for grill such as Ribeye, Côte de Boeuf and Porterhouse, roast including Beef Tenderloin and Rib, Rack of Lamb, "skin-Truffled" Chicken Breast – perfect to indulge in sharing style.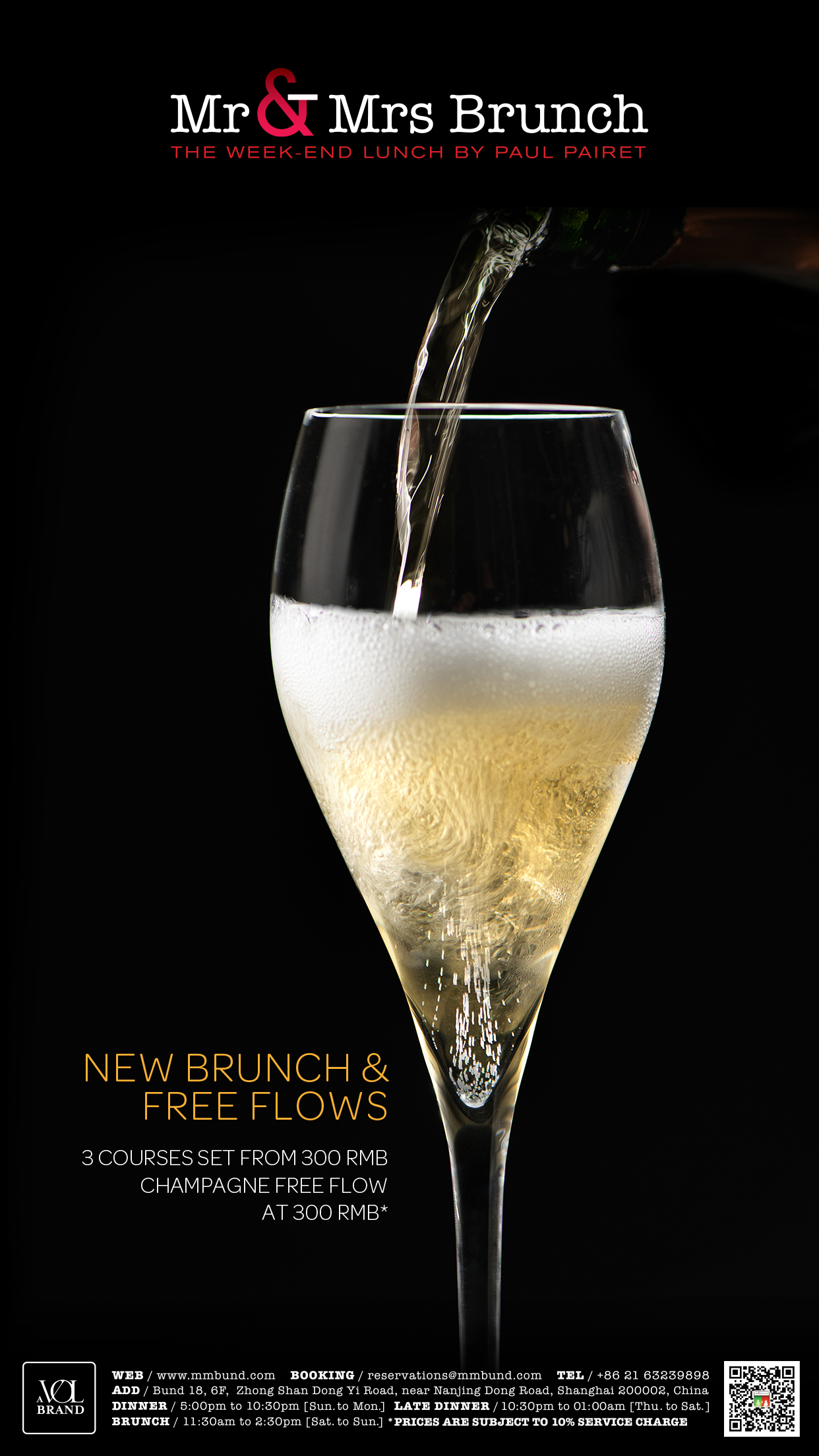 SATURDAY & SUNDAY11:30AM - 2:30PM
The beloved Mr & Mrs Brunch features new set menus, from 300 RMB for 3 courses and 1 side dish. Dishes ranges widely from breakfast classics in Paul Pairet style, to timeless favorites picked from a la carte.
3 Course Set from 300 RMB / person*
Drinks free flow at 200 RMB / person*
Champagne free flow at 300 RMB / person*
*All Prices Are Subjected to 10% Service Charge
Thursday, Friday & Saturday10:30PM - 01:00AM
Join us for a nibble, a tipple, and perhaps even a dance!
The glamorous couple has refreshed the Late Night sets, 240* RMB for 2 courses plus a side dish, and 3 courses from 300 RMB*.
Half price on selected drinks, plus free entrance to Bar Rouge (except on special events) – this is nightlife on the Bund at its fullest.
*All Prices Are Subjected to 10% Service Charge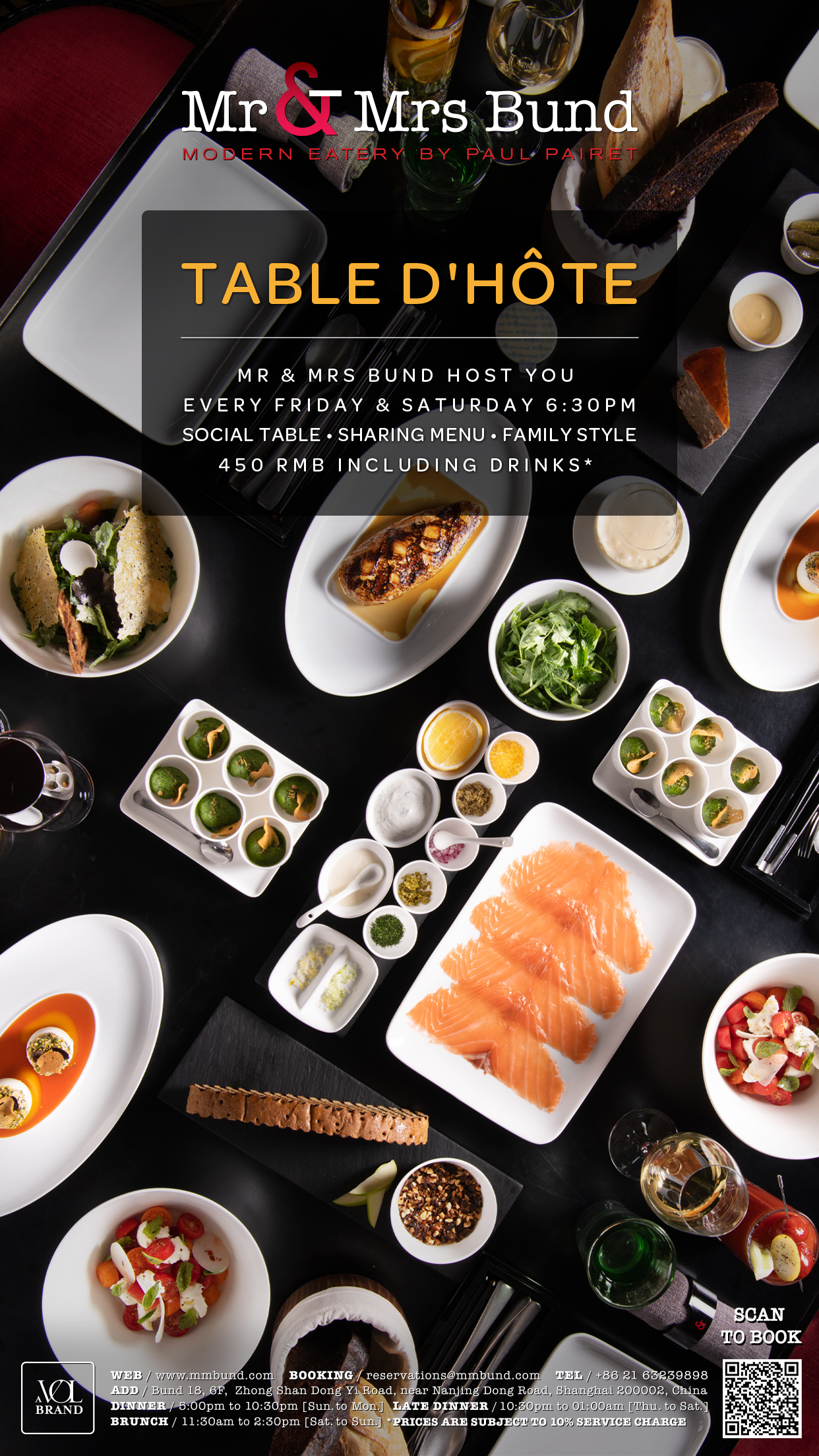 Friday & Saturday7:00 PM
Social Table – Sharing Menu – Family Style
450 RMB per person including drinks*
One table, limited seats, 2 days a week, home menu, one shared experience.
Take a seat at Mr & Mrs Bund's Table d'Hôte, and feast on a multi-course menu at amiable price.
Three Michelin starred chef Paul Pairet brings his interpretation on popular and comfort food for all to share, just like at home – only better!
*All Prices Are Subjected to 10% Service Charge
Scan the QR code below to buy the tickets.