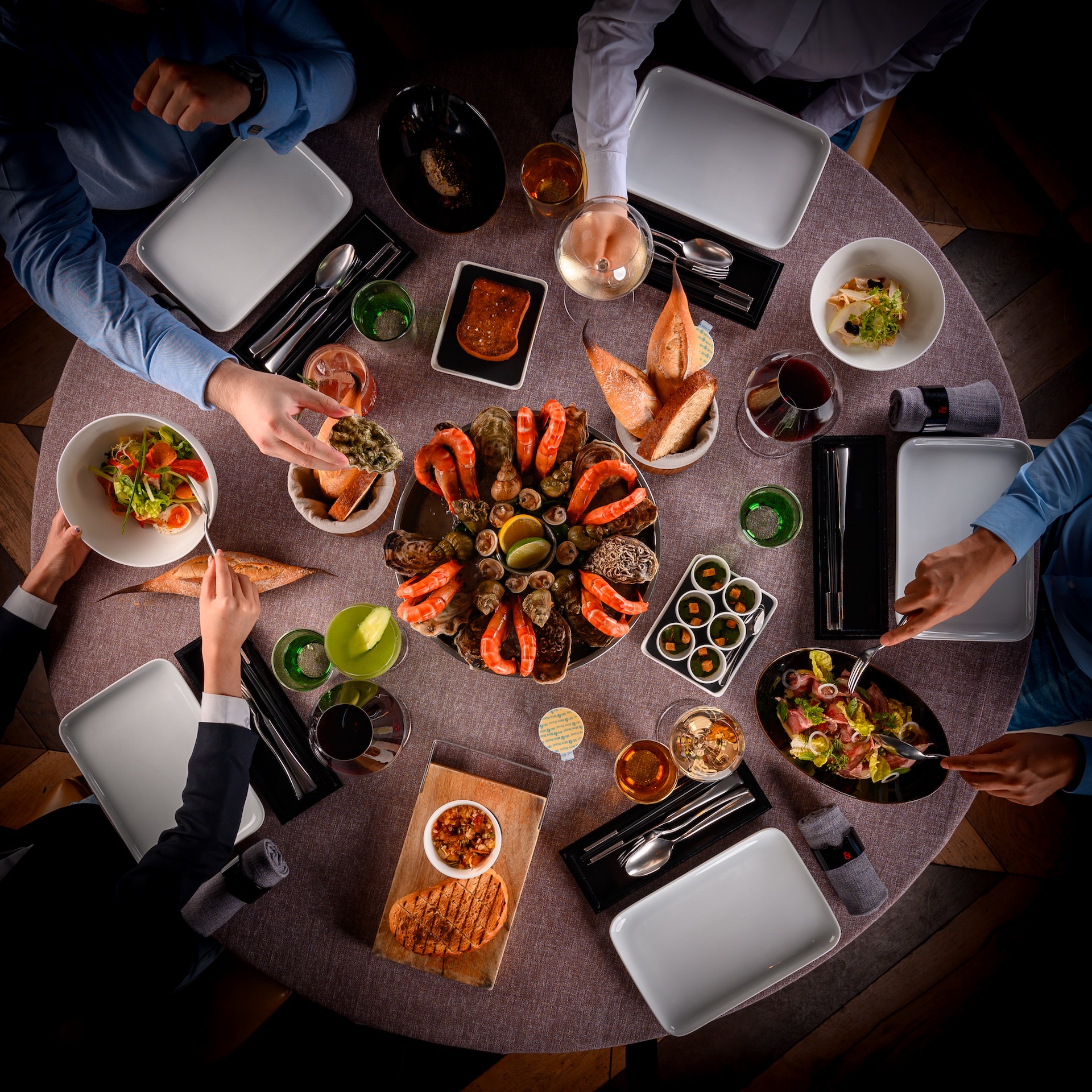 MONDAY TO SUNDAY5:30PM TO 10PM
Opened in April 2009, Mr & Mrs Bund serves French and international favorites, through Paul Pairet's looking glass.  Service is family-style, recast for a modern table.
The current menu highlights the essence that symbolizes legendary Brasserie, Steakhouse and Grill.  The straightforward composition and cooking feature retro classics, expressed with simplicity and Pairet's touch.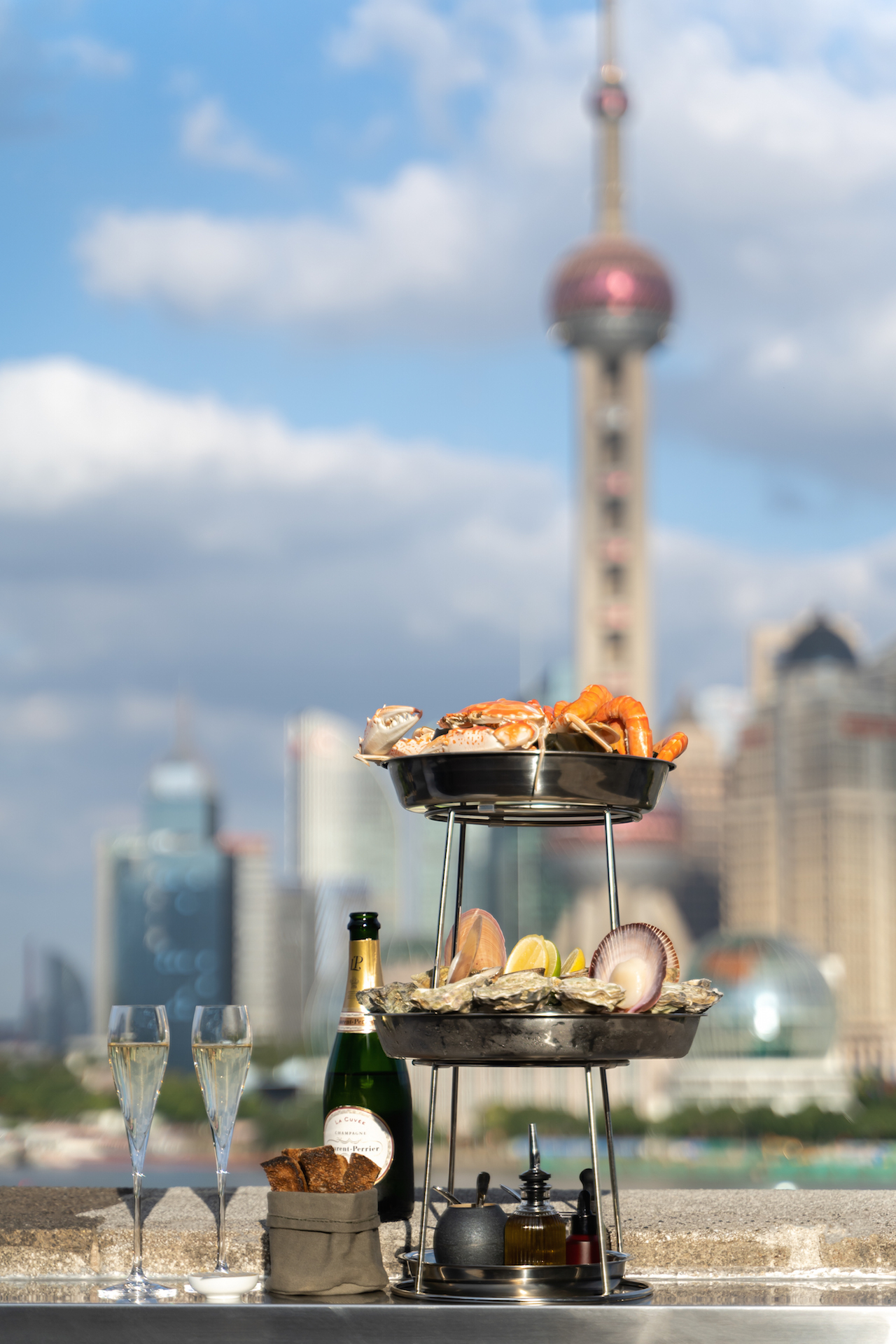 FRIDAY TO SUNDAY11:30AM TO 2:30PM
Mr & Mrs Brunch

Fabulous brunching on the Bund with hearty food and fun glamour, starting from Friday.
All-time-favorite signatures, plus new classics – You deserve a treat!
3-course menu from 380 RMB /person; à la carte available.
Prices are subject to 10% service charge; unavailable during national holidays and special events.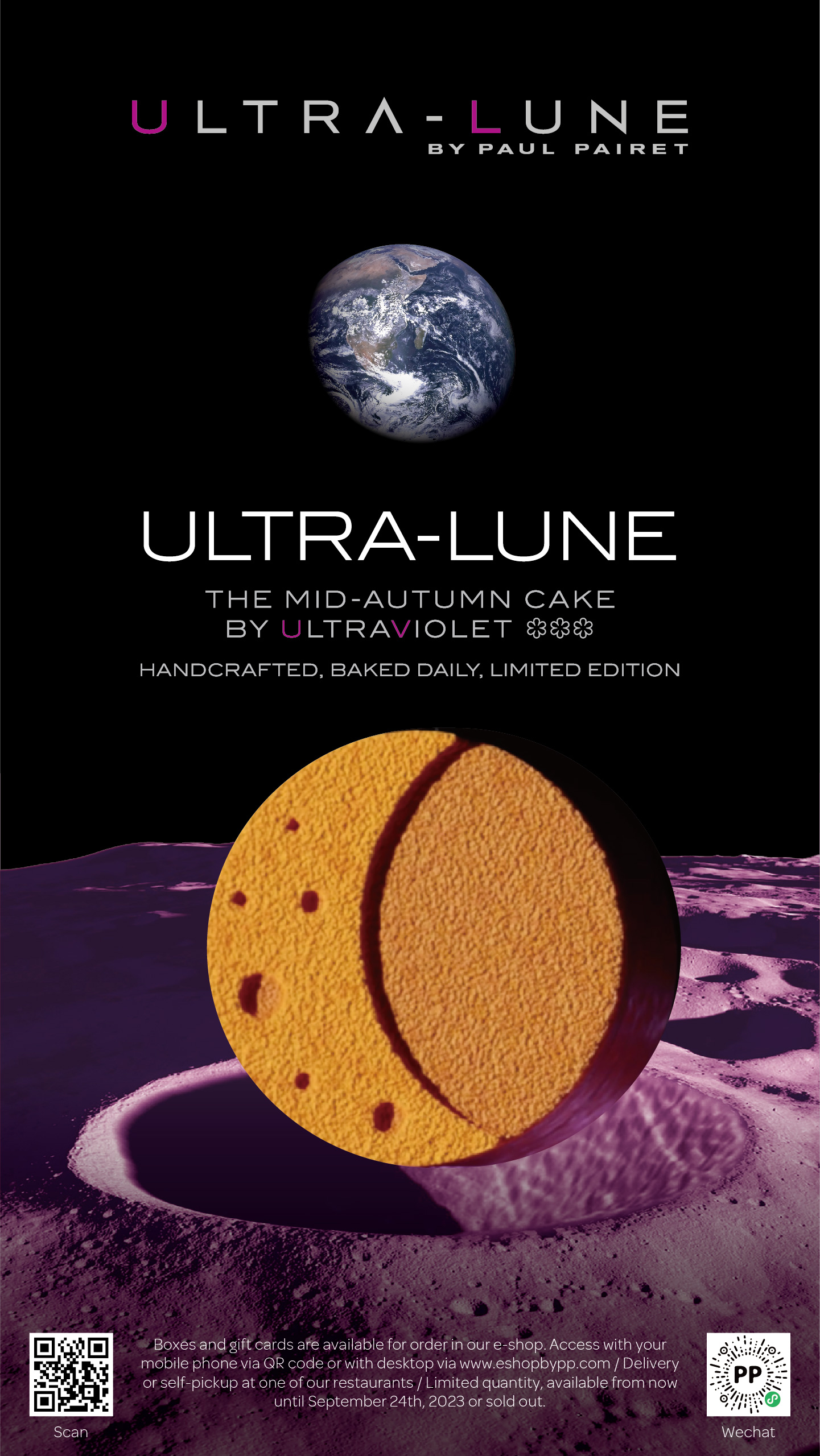 TILL SEPTEMBER 24
ULTRA-LUNE
The Mid-Autumn Cake by Paul Pairet
Seasonal edition from 3 Michelin Star Chef Paul Pairet and Ultraviolet, each ULTRA-LUNE Boutique Box holds 4 handcrafted cakes, baked daily in limited production.  A real treat for Moon Festival!
Price: 498 RMB per box
French-style sablé biscuit and soft gourmand filling in 4 flavors: Lemon, Chocolate, Peanut, Orange Liquor
Shelf-life: 14 days in the fridge
Available for order on our online shop from now until September 24th, 2023, or sold out.
Order by scanning one of the codes on the eflyer, or visit www.eshopbypp.com via computer.
Delivery or self-pickup at Mr & Mrs Bund, Polux or Charbon in Shanghai.